Surging Seas Seeing Choices from Climatecentral.org.  
An Animated mapping of global temperature rise and sea level rise.
See your location

Top Ten Takeaways from 'Laudato Si''
Pope Francis' revolutionary new encyclical calls for a "broad cultural revolution" to confront the environmental crisis. "Laudato Si" is also quite lengthy. Can it be summarized? In other words, what are the main messages, or "takeaways" of this encyclical?

1)    The spiritual perspective is now part of the discussion on the environment.
The greatest contribution of "Laudato Si" to the environmental dialogue is, to my mind, its systematic overview of the crisis from a religious point of view. Until now, the environmental dialogue has been framed mainly with political, scientific and economic language.  Read the article
"How To Tell If The Article About Climate You Are Reading Is B.S., In Four Easy Steps"
This may turn out to be one of the most important years in world history. The leading nations of the world are finally making serious pledges to address the greatest preventable threat to health and well-being of humanity, leading up to the Paris climate talks in December.
The success or failure of those talks may well determine the course of the next thousand years of human history. Whatever changes we are too greedy or myopic to stop
The fossil fuel divestment movement continues to build momentum with the CoE's announcement and US Swarthmore College poised to give their decision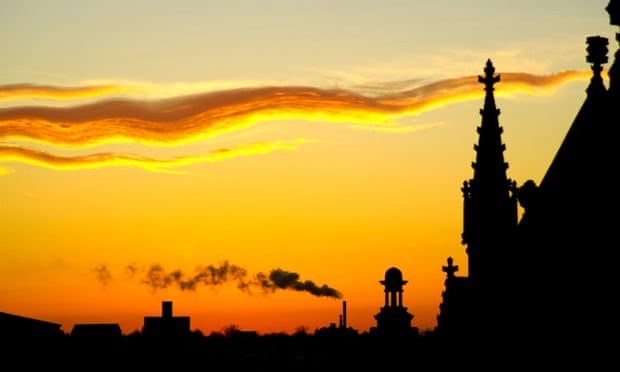 Church of England announced it had sold £12m in two of the most polluting fossil fuels, tar sands oil and thermal coal. Photograph: Maciej Czajka/Alamy
On Thursday, the Church of England announced it had sold £12m in two of the most polluting fossil fuels, tar sands oil and thermal coal.
These data show estimates of the percentage of American adults who say global warming is not happening or natural versus those who say it is at least partly human caused. Yea and Nay votes represent the votes of U.S. Senators on the amendment offered by Senator Schatz (HI) stating that climate change is happening and significantly human caused.
Explore this interactive map of the United States to see where and how people are responding to the issue of Climate Change.
Waste Not, Watt Not
- Joe Symons
This article will educate and illuminate many of the issues surrounding this complex problem of climate change.
Every nation presented with the opportunity to possess things will make every effort to possess them. The problem is one of human nature and not national "this-that-or-the-
other-thing. And with all respect intended, I say it serves no useful purposes to pick
ones favorite political opponent, "The enemy Du jour" to throw stones at, when what
we need is everyone putting a colossal, unified effort into breaking this horrible pattern