Voices Of Elders - Taking Action for the Climate
Meet some of the Elders making a difference across the country!
"The Next Generation Takes a Stand"        
Geri Freedman, Elders Climate Action Co-Chair
Forty seven years ago I attended my last march.  It seems so long ago but I remember well those days when both young and old marched with the hope of making a change in public policy to end a war.  On January 21st, 2017 I travelled from Florida to Washington, DC to put on my marching boots to take a stand that climate change must be addressed now. 
I attended the Women's March accompanied by two magnificent women with whom I was proud and honored to march-- fellow ECA member Leslie Wharton from Bethesda, Maryland and my daughter-in-law Diana from North Carolina. We left NC at 3 am on Saturday and travelled by bus to DC. This was Diana's first march and was an opportunity for both generations, allied in purpose, to make sure our voices were heard.  
We were accompanied by hundreds of thousands of people, some very old with walkers, some very young in strollers, men, women, and people from every walk of life. The love and support were amazing!  During the walk, we thanked 3 officers holding back traffic for marchers to cross the street and they said "Thank you for being here for us."I will march until I can no longer walk.
I will march with my children.  I will march with my grandchildren.  I will continue to raise my voice in support of a livable earth for all.    
Shirley McGrath
Partnerships Liaison, Elders Climate Action 
As soon as I became aware of Young Voices for the Planet, I purchased and watched their DVD with my husband, daughter and granddaughters.  It was truly inspirational!  The passion that these children and teens brought to their projects was simply amazing!  Several of their stories brought tears to my eyes.  Their belief that we can address climate change, stop global warming, slow sea-level rise and bring nutritious food to our school lunch programs instilled in me beautiful hope for the future of our Planet.  Each video can be watched separately in family or classroom settings to begin meaningful discussions about climate change or in general, how kids can make a difference!  I donated my copy to the New Brighton Middle School science teacher in Soquel, CA and recently took the DVD with Spanish sub-titles to Mexico to be shown at a primary school library in La Cruz de Huanacaxtle.  I highly recommend visiting the website to obtain the DVD for your own families and schools.  
I continue to be inspired by my own grandchildren, Maya McCain, Emma McCain, Madeline McGrath and Will McGrath, seen here at the January 21st Women's March in Santa Cruz, CA.
Sue Blythe
Elders Climate Action member and creator of the FutureFlash! Project
Sowing a Culture of Peace with the Elders Climate Network
In this holiday season, when people sing of Peace On Earth, I'm inviting my own family -- and yours -- to tell what this statement means to them.
Recognize that peace is the wholeness created by right relationships with oneself, other persons, other cultures, other life, Earth, and the larger whole of which all are a part.  - The Earth Charter
I want my six grandchildren to know why I care so passionately about the condition our planet is in.  I need for them to know that I believe that we can change climate change.  I'm telling them about significant moments in my own journey.  And I want them to consider their own part in the unfolding saga of how the human family learned to live together in a culture of peace.
I would love to hear from members of Elders Climate Action. Your family's climate conversation is a gift to the Earth, Our Home.  
We invite you and the young people in your life to share your own stories for FutureFlash! 2050: Pacha and the Game.  
Together, we are Sowing a Culture of Peace, with the Earth Charter as a guide.   
Sue Blythe, creator of the FutureFlash! Project, lives at the Sustainable Living Center of the Florida Coalition for Peace and Justice in Hampton, FL.  For information about Sowing a Culture of Peace and the FutureFlash! Climate Challenge, contact Sue Blythe.
Read more about Sue's journey here. 
Ellyn Dooley, Climate Warrior  
ECA Volunteer, California
My mother instilled in me at an early age that it is important to contribute oneself in life. So I was a Brownie and a Girl Scout and a volunteer throughout my life.
As I got older, I didn't want to simply take action for the sake of taking action. Incremental change didn't appeal to me. It needed to be a grand scale difference, a highly leveraged difference. I say this rather tongue in cheek because the sound of it makes me embarrassed. I do not think of myself as an arrogant person, but for whatever reason, I always felt that any investment of my time and energy should be pivotal, should change the tide. So as a young twenty something I was ending hunger. In my thirties I was transforming education. In my 40's and 50's I was raising money to cure cancer. 
Enter my 60's and the birth of my first grandchild. At that moment I realized I had to do something about climate change. The thought of my legacy all of a sudden became relevant. I couldn't imagine my grandchildren not being able to play outdoors because it's too hot or the air is too polluted. I couldn't imagine them not enjoying the gushing waterfalls of Yosemite or the lush tropical gardens of Hawaii. I couldn't imagine their world not having all the species of birds or the presence of the simple wildlife that I'd taken for granted my entire life.
That was and is still unthinkable to me, and so I was called into action with Elders Climate Action. Why ECA? Because ECA is strategically positioned to be that pivotal energy, that turn the tide kind of effort that resonates with me. Elders care deeply about what they are leaving their grandchildren. It is the largest and most powerful voting bloc in our country---whose voice can't be tuned out, dismissed or ignored. And I love the elegance of our message and our mission. Carbon fee and dividend, divestment and the Clean Power Plan reduce carbon emissions in an economically stimulating, socially just way. It is brilliant, clean and simple. 
So I write letters to the editor, I lobby my member of Congress and am a self-proclaimed "climate warrior" educating and informing my friends and family as much as I can. Because at the end of the day, I cannot sit by and do nothing knowing what that "nothing" could end up leaving for my grandchildren.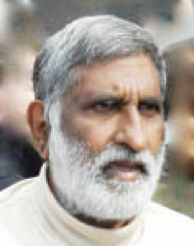 Reflections on Elders Climate Action
Jaspal Singh
Massachusetts ECA Chapter Member
I received an email last winter from Grady McGonagill, inviting me to join him and others for a meeting of ECA. My friend, Rajesh Kasturirangan, had talked to me about it earlier. I was out of the country at that time, so I wrote back to Grady, that once I am back, I would love to join them.

I have been part of our South Asia Center for many years and for last couple of years, we decided to raise awareness about climate justice amongst the South Asian community in the Greater Boston area, so the mission of ECA was in sync with what we have been doing for some time. South Asia is one of the most adversely affected regions of the world due to climate change. For instance, it has been reported that 80% of the ground water has been depleted there.

So I joined ECA in the spring and attended my first meeting at Judy Weiss's house in Brookline. I found everyone very friendly, pleasant and deeply concerned about the state of affairs and what world we were going to leave behind for our children and grandchildren. I felt a serious commitment by the group to climate justice.

During the last few months, ECA has joined several other groups in many initiatives regarding the Energy Bill in the Mass. Legislature and protests to Stop the Pipeline, as well as other activities. ECA members have been very active in lobbying with their representatives and senators about this bill.

For my wife and me, who also came to couple of meetings, ECA is a very healthy space for climate justice and can only grow. My wife pointed out that we need more women in the group, as at present we have mostly men. 
David Mog,
Elders Climate Action Day Team
Born in 1942, like most of my age-peers I grew up unaware of environmental problems. That began to change in the '50s when beaches near Cleveland were being closed due to raw sewage entering Lake Eire.  Awareness grew on moving to Los Angeles in 1964. While Clevelanders could opt to swim in a pool, Angelinos had no alternative to breathing polluted air. Pursuing a graduate degree in chemistry, I was confident that technical solutions to these local environmental problems would be found without further action on my part. And they have been and now we have Global environmental problems!
Fast forward to 1985. I was working at the National Academy of Sciences that has a Congressional mandate to study big problems. Just by overhearing elevator conversations, I become aware of a whole new class of problems:  those caused by simple gas molecules released into the planet's atmosphere by human activity. The easy one, Ozone layer depletion by CFCs, was successfully addressed in just two years by the Montreal Protocol. But the hard one, climate change driven by carbon dioxide loading, is still very much with us.  
One doesn't have to be a scientist to appreciate that climate change will not be solved by a few geniuses off in a think-tank somewhere. Each of us needs to find a way to grapple with global warming. That is why I've joined Elders Climate Action. Together we can support each other in the hard work of restoring our precious planet.
Lanny Smith
aka Earthman to the younger set
Tennessee
My name is Lanny, yet most people know me as the "Earthman". You will see in the Climate Crisis Jam music video, why people call me this. 
As an elder, there is no greater service to humanity then to bring all the gifts blessed upon each of us to help grow a sustainable future. I am a North American Environmental Educator of the Year, and have been an Eco Artist in Residence for the National Audubon Society, the National Wildlife Federation, the League for the Deaf and Hard of Hearing, and multiple school systems in Florida, Tennessee and Kentucky. Last year, I trained under Al Gore in the Climate Reality Project. 
Currently, I am working with a team of elders to create the Float The Vote for the Climate campaign challenging Floridians to make a decision about climate change and sea level rise before the election. With 13 million people's future at stake near the Florida coastline, now is the moment to make a decision and act on it with their vote.
We are the elders and I am proud to stand with you. I leave you with the words from the chorus from one of my songs which has flown in space and touched hearts around our planet. "Come In Planet Earth Are You Listening. The World Is Just An Island In The Sky. If We Can Fly Among The Stars, We Can Find the Truth Within Our Hearts, Love's The Only Way We Can Survive".
Marilyn Price
Elders Climate Action Volunteer California
In 1960 I was an undergraduate majoring in Sociology at the University of Michigan. We were assigned to read The Challenge of Man's Future by Harrison Brown.  In his book, Mr. Brown talked about running out of non-renewable resources.  I had never thought of this before.  The notion frightened me and I wondered what would happen to our world.  
This book sparked a lifelong interest in environmental protection but I was not spurred to action until reading Paul Erhlich's The Population Bomb in the early 70s. I then spent 10 years volunteering for various environmental causes and in 1988 I started Trips for Kids, a non-profit which takes underserved youth on mountain bike rides. One of the goals was to use the bike as a tool to expose youth to the natural world and instill in them a love of the environment and a desire to protect it in their everyday lives. There are now over 70 Trips for Kids chapters in North America and a couple of chapters are overseas.
This year I retired from the Trips for Kids staff and decided to use most of my volunteer time working more directly with local environmental organizations. I began by taking classes with Resilient Neighborhoods, a local nonprofit that helps households lower their carbon footprint.  Since the 70's I had lived fairly lightly on the earth but I found dozens of ways to cut my carbon emissions even further. Being an avid cyclist, one significant thing I did was to give up my car and travel by bike and occasionally bus. 
My continued search for local environmental organizations led me to discover Conscious Elders and Citizens for Climate Action. I was immediately drawn to ECA because it was composed of Elders like me working to save our environment. I was more firmly hooked when I watched the video of ECA seniors all nicely dressed in DC singing and dancing to encourage onlookers to help save our planet.  Their passion and energy was infectious and I wanted to be part of their group.  
I realize that there are many ways we can all pitch in to prevent global warming and keep our planet healthy but working with people my own age who are on the same path seemed like the perfect scenario. As a grandmother I firmly believe there is no more important work to be done for my grandchildren and all people on our earth.  Thank you Elders Climate Action for your caring and contribution toward this effort.
Christiane Graham
Clean Energy March, Philadelphia, July 24, 2016 
Elders were represented well in Philadelphia at the Clean Energy March prior to the Democratic Party Convention. We made our voices heard asking for real Climate protection legislation. It was heart-warming to see so many elders courageously walking under the boiling sun. The synergy between young and old, Black, Asian, Hispanic people demonstrating together was uplifting. Many voices were asking for a livable planet, while wildfires raged in California and water shortages all over the world have created crisis situations. Together we made a commitment to ask for Climate Change legislation from our representatives on town, city, county, state and federal level: the Senate and House of Representatives. The tax and dividend approach is a progressive, revenue-neutral tool for a real shift to renewable energy.  
I was struck by our elders' perseverance, strength and commitment to saving this beautiful Earth and future generations from serious Climate Change impacts. Some of the great, personalized posters were generated by older  participants. We smiled, walked and shouted slogans together. It may not be your cup of tea to demonstrate, but the feeling of exuberance and hope was palpable. The daughter of Berta Caceres, a Honduran Elder who was recently murdered for her climate and human rights work, spoke eloquently about her mother's courage and strength even when her life was threatened. She inspired us to continue the fight for the future of our children and grandchildren. 
Hazel Chandler, Elders Climate Action Leadership Team
Arizona
On the eve of the Democratic National Convention, numerous Elders Climate Action members joined with a crowd estimated to be over 10,000 people in the Clean Energy March for action to prevent climate catastrophe.  The March was organized to demand that current and future policy makers act on several issues that are critical in providing a livable future for generations to come.  These include banning fracking, keeping fossil fuel in the ground, stopping dirty energy, environmental justice for all and a quick just transition to 100% renewable energy.  Elders Climate Action, was a co-sponsor for the Elders Contingent and was well represented marching with other elders and other contingents.
This message of  a clean energy future and acting  now to allow future generations a livable future was echoed by many of the speakers at the Democratic National Convention.  This is a giant step forward, as in the past these issues were barely mentioned.  For the first time in history a national party platform included strong steps to combat climate change.  This is a first step and hopefully in future national platforms climate change will have a strong presence. While great progress has b een made to have Climate Change rise to a priority in this election, our work has just started.  Never before have the decisions we make in the voting booth been more important.  We still have widely divided viewpoints on this issue.  It is imperative that we elect officials, at all levels that understand the science of Climate Change and are committed to acting to address the real and urgent threats to our future.  We do not have another four years to waste. 
Once elected we must hold all elected officials accountable for their decisions.  We must recruit millions of other elders to work with us in this effort.   Elders are the largest voting block and our viewpoints are important to elected officials.  Make your voices he ard for your Grandchildren and future generations. 
---
Chris Kane, Florida  
Working With My Peeps Or Why I Joined Elders Climate Action
Hi - my name is Chris Kane and I am a recent member of Elders Climate Action. I'm a Climate Reality Leader and also Co-Leader of a newly formed chapter of Citizens' Climate Lobby. Those are my environmental creds, but, what I consider much more important is the fact that I am the Grandmother of two marvelous little boys.
When I met Geri Freedman at a Pachamama event in Orlando we began talking about Elders Climate Action. I'd never heard of it and I was very impressed with her passion. 
What I particularly liked about what she was saying was that it was comprised of mature folks who'd been around the block and who were coming at the problem from a variety of avenues. They were working on the big picture and were aligned with multiple organizations which had the same goal in mind.
 My children and my grandchildren are my life. I want them to be able to enjoy living on this planet and don't want them wondering why I didn't do anything to save it.
I am looking forward to being able to contribute whatever I can to the cause and joining other like-minded new friends.
---
Leslie Wharton, Maryland
Our Grandparents Climate Action Day planning day was fantastic!  What a wonderful coming together and sharing around the table among our small team, many of whom had not met - or barely met - before.
---
Grady McGonagill, Massachusetts
I'm a person who doesn't usually make decisions quickly. But when I got a call from Paul Severance inviting me to join him and other members of something called "Elders Climate Action" for an event calling itself "Grandparents' Climate Action Day" (GCAD) last September, I signed up on the spot. 
Something about using elderhood as an organizing frame for building a mass movement to generate the political will to address climate change struck a resonant chord with me. I was familiar with Congressional "lobby days" from having been twice to Washington, D.C. to advocate a "Carbon Fee and Dividend" on behalf of the Citizens' Climate Lobby. But who knew there was such a thing as "Grandparents' Day"?  I decided to go, and recruited the head of the Boston CCL chapter, Rabbi Judy Weiss, to go with me. Together we were able to meet one of our Senators, Elizabeth Warren.  Speaking of her grandchildren brought tears to the feisty Senator's eyes. What had brought tears to my eyes over 25 years ago was reading of the demise of the Texas horned toad. "Horny toads" had been a part of growing up in Texas. I couldn't imagine a world without these creatures. Their survival skills were legendary, yet they were disappearing for unknown reasons-human activity being the prime suspect.  In that moment I resolved to do what I could to protect the environment.
As a consultant, I began seeking out opportunities to work with environmental nonprofit organizations.  But none of this felt like doing enough.  Enter the call from Paul Severance and my decision to take part in Elders Climate Action and Grandparents Climate Action Day.I stayed on for a planning session following GCAD, where I learned that ECA not only embraces the CCL goal of putting a price on carbon nationally to address its mission, but also encourages actions at the state and local level. Inspired by the possibilities of shifting focus to activities closer to home, I invited the four other folks from Massachusetts who had attended GCAD to join me in forming the first local ECA chapter. Five months into our existence, I continue to sense a palpable buzz of excitement at our meetings, where we share what we've done and support one another in taking on new challenges. Will ECA succeed in its mission?  Who knows? But we're doing what we can and that gives us hope. 
To read the full text of Grady's article click here
---
Sue Sorensen, Conscious Elders Network and Elders Climate Action Volunteer
Arrested at 75, Sue is an example of elders truly stepping up for their beliefs and convictions - even to the point of arrest.  Sue's passion for our planet, future generations and all life took her to Washington, DC this spring.The Tee shirts with "Elders Standing for Future Generations" says it all. Read the following article from Senior Planet about the march in Washington and the effort to take back democracy.
Senior Activists were at the Center of Recent Demonstrations, By Ellen Simon, April 26, 2016, Democracy is not for sale, we're not too old to go to jail." - Democracy Spring chant
Even though it was her birthday, Sue Sorensen wanted to get arrested. And she did. At 75, it was her first arrest. She was in good company. The mass arrests at the eight-day Democracy Spring  demonstrations in Washington, D.C. earlier this month, where Sorensen was protesting, were the largest since the Vietnam War era. Also arrested were Ben Cohen and Jerry Greenfield of Ben & Jerry's Ice Cream, Harvard law professor Lawrence Lessig and actress Rosario Dawson.Capitol Police made more than 1,240 arrests, according to USA Today. Many of those were elders.  Read the Article 
---
Dominique Browning,  Co-Founder and Senior Director of Moms Clean Air Force
Moms Clean Air Force is a special project of the Environmental Defense Fund, and is a national movement of more than 740,000 moms - and dads too! - who are protecting our children's right to clean air - just as our parents fought for us, forty years ago, when the Clean Air Act was first passed.She very recently became a grandmother for the first time and that has deepened her already strong connection to the earth.
Dominique is a writer, editor, mother of two sons and now a grandmother.Her message on Mother's Day was a simple one; 
"I want to be able to look my grandson in the eye and say I am doing everything to make your world cleaner and safer."
 Read Dominique's essay from the New York Times.  
Becoming a Grandmother
---
ECA Volunteer Jerry Lee Miller takes action with this letter to the editor of the LancasterOnline, February 26th, 2016.  Jerry Miller is spearheading the formation team for an Elders Climate Action Chapter in Lancaster Pennsylvania.
A friend moved from Lancaster to California to be near his granddaughter. Now that my first grandchild has arrived, I understand my friend's motivation. The birth of a first grandchild is life-changing. I'm still aglow with the joy and wonder of this blessed event.
However, I fear for my granddaughter's future if humankind does not quickly change a prevailing mindset. This mindset sees the earth as a pile of resources that humans can extract and use indefinitely. This shortsighted way of looking at the world is driving us toward multiple catastrophes.
Life as we know it cannot continue unless we acknowledge our subjugation to physical laws that allow only so much ocean acidification, only so much greenhouse gas in the atmosphere, only so much polar and glacial ice melt, and only so much sea-level rise.
Irreversible consequences ensue when we cross certain thresholds. Do we know how close we are to these thresholds? Are we willing to play Russian roulette with our grandchildren's future?
The amount of carbon dioxide is rising, the oceans are increasingly acid, and recent temperatures are the hottest on record. How long can this go on?
With many others, I have engaged in political advocacy on behalf of a stabilized climate, worked at educating the public, marched, demonstrated and prayed. So far these efforts have fallen short.
But now I have a powerful new motivator. For her sake, I will keep on seeking solutions. Any other grandparents want to join me? Visit eldersclimateaction.org/eca_in_action or contact me at jerry_miller@comcast.net.
Ellen Post 
I am a retired environmental economist. For many years I worked on risk assessments and benefit analyses for EPA, helping them assess the risks of various air pollutants and the benefits of tightening our standards for some of the most ubiquitous ones, like particulate matter.  But the air pollutant that is likely to ultimately be the most dangerous got no regulation at all: carbon dioxide from the burning of fossil fuels.
The evidence for human-caused climate change is overwhelming. And the costs of clean energy alternatives - solar and wind - have plummeted in the last decade or so. So why hasn't the U.S. transitioned away from fossil fuels? It's not a lack of good science; it's not a lack of good economic approaches; it's not a lack of alternative energy solutions; it's the politics. 
I'm not a natural activist, but I can see that activism is essential to getting the government action we need to fight climate change. So the only way I can be happy in the age of climate change is to get active - as I wrote about in my essay, "How to Be Happy in the Age of Climate Change (Updated)." Because, as I say in the essay, " ... it turns out that I really care about this earth and all the people and animals on it. I've grown rather fond of civilization, for all its faults." 
And, you know, I'm also rather fond of the next generation (a couple of whom are my own kids). As one person, I cannot do much. But with thousands and thousands of us, we can move mountains - and perhaps even our government!
Lynne Iser
I am inspired to be an Elder-Activist because of the gratefulness I feel for my years of life experience, the talents and the resources that are mine; and, as an elder I believe that part of the process of a good life completion is the sharing of my gifts for the sake of future generations - that is my legacy, my possible immortality.So when I look around at our world, that needs so much fixing, I have this feeling that I must do something.  
No one person can do it alone - we each have a piece of the puzzle - of creating a thriving and just future.Finally, I am inspired by the words of Agnes Bauerlein, who wrote: "I realize that the Earth doesn't have to be governed by fear and violence. I simply decided that raising and nurturing... children was too much of an investment to leave unguarded.....I decided to take action myself and not let the future of my family be decided by someone else."  Me too!
Richard Jacobs
I have a confession to make. I'm 85. 
But I have a philosophy: "We're never too old to get young!" It's the theme that kicks off a book I wrote, Wonderlust, published last year by Glenbridge Publishing.  Wonderlust is about my trekking the seven continents, camera in hand, and the lessons I learned - a coffee table book with about 100 photos and 26 lessons. 
When I started trekking several decades ago I had no thoughts of writing a book. But, somewhere along the way, I began to see what Thoreau meant when he said, "It's not what you look at that matters, it's what you see." Then I picked up on what Jane Goodall - who spent her life studying our chimp cousins in Africa - said, "What you do makes a difference, and you have to decide what kind of difference you want to make." That became Wonderlust's closing challenge. 
So, I had no choice. When I finished Wonderlust, I asked myself. "What kind of difference did I want to make?" The first thing I did was to pick up the phone and call Our Children's Trust, in Oregon and offer my help. We have some gutsy kids bailing us out of issues we elders should have paid more attention to. Not much later, I came across something on the web about elders, Elders Climate Action. That fit right in, so I made a second call. In my Wonderings while Wandering, I became convinced that there was a vital role for us elders to play. In fact, I wrote a blog about the important role we have, The Grandparent's Hypothesis: The Story We Live is What We Leave Behind, http://theglobalnaturalist.com/2015/07/05/the-grandparents-hypothesis-our-story-is-what-that-we-leave-behind/
We elders must never forget: We're never too old to be young! And when we use our wisdom we can become serious difference makers!
Leslie Wharton, Bethesda, Maryland
I am 64 years old. That is something I have trouble absorbing. Yes, I have a bit of arthritis and my hair is gray, but I don't relate to 64. Inside, I feel much closer to 40. And after years of "being" my job, I want to do something that really matters to me.
I look at my nephew and his wife, both in their 20s, and feel a cold fear that this is the best part of their lives, that 10 or 20 years from now they may be struggling to survive in a world where extreme weather events, rising sea levels and extensive droughts undermine the economic system that has made post-World War II life so comfortable and secure for all of us. This is what matters to me.
I'm an introvert. So I really stepped out of my comfort zone when joined more than 100 other elders on Grandparents Climate Action Day to urge our representatives and senators to support the EPA's Clean Power Plan and carbon fee and dividend legislation. We came from all over the country, with different life stories, but we shared one common desire: to make our elected officials understand that we want our grandchildren to inherit an earth on which they can flourish. It was an exhilarating experience. I learned that, with courage and determination, I can make a difference. I am proud to be an Elders Climate Activist.
Sam Gloyd, Massachusetts 
As their grandfather, brothers Sammy aged 8 years and Benjamin aged 6 years have been my charge one day a week until they started school. Needless to say we have developed a bond. I want them to enjoy this wonderful world at least as much as I have and do. That is the reason I have joined ECA.
After living in a coop in Dudley Sq., Roxbury for four years, I have moved to an old farmhouse west of the city of Boston in Sterling, MA. Having grown up on a farm in Indiana seems I've come full circle. I now commute three days a week into Boston to see clients in a private psychotherapy practice. In nature, I restore my soul.
Ron Kearns, Boston, Massachusetts
Ron Kearns came of age in the 60's, finding his voice echoed along- side the voices of others. He discovered how right and good this felt and has found that history has proven the worth of standing up for what he strongly feels.  Now, with the sense that time is ticking in regards to our earth's health, as he watches species continue to disappear, he is compelled to wake that voice once again- for himself and especially for the children.   
Ron lives in the Boston area where he started a seasonal gardening business after many years as a Chiropractor. He also spends lots of time in California with his three grandchildren.
Renee Fisher, an ECA Grandparents Day Participant and Volunteer 
I am a child of the 60s.  I marched, I attended sit-ins, and I wore a black armband at my college graduation. The efforts of my peers ended a war and caused a President to resign. At no other time in my life did I feel so empowered.
In the decades since, my activism took second place.  Raising my family and furthering my career were first. When I think about global and national events of those years, I think first "Who was I pregnant with?  Who was starting school? Which company was I working for?" 
Now my children have created families of their own. My profession, which is still important to me, has started to wind down.  But my passion to better this world has survived intact. I have looked around at the huge issues we face and I see that none of the issues have meaning, if our planet can no longer sustain us. 
For that reason, it is climate change that calls me to action. 
Being a part of Elders Climate Action and participating in the Grandparents Climate Action Day lobbying on the Hill brought me back to the heady days of the 60's. But now, we are the Elders, and we assume the responsibility of Elders throughout history. We have the vision to see the kind of planet we want for our children and grandchildren. And we have the commitment to make that vision a reality. 
I invite all Elders to take a stand and join us. In numbers, we can do this. 
Cher Tanner, Indian Rocks Beach, Florida  
I didn't know what to expect as I stepped outside of my comfort zone and flew from Florida to Washington, DC to lobby with the Grandparents Climate Action Day.  What awaited me was an experience of a lifetime!  I walked into a gathering of a hundred (or more) strangers and was embraced by a warm, committed, hard-working group of elder advocates determined to get their voices heard.  I hope this will become an annual event.  It was brilliantly conceived and perfectly executed by ECA.  
 The training I received around the issues of climate change and Citizen Climate Lobby's Carbon Fee and Dividend legislative proposal and the Clean Power Plan will serve me well (and hopefully the planet) going forward.  I was exhilarated to learn from climate expert Dr. James Hansen, Pro-Activist Lynne Twist, Dr. Danny Richter of Citizens Climate Lobby, Gretchen Dahkemper of Mom's Clean Air Force.  They gave so generously of their time.  
 Day two, ECA put us together in our lobbying groups.  It was then I had my most memorable political experience.  My group was comprised of intelligent, caring grandparents who all showed up to make a difference for their grandchildren and future generations.  My Florida contingency provided me the moral support I needed to speak 'truth to power.'  And did we ever!  I left DC hopeful of a continuing conversation with my representative and anxiously awaiting my next flash mob in Union Station (the most fun ever)!
Noel Marshall and Bob Warner, Bartow, Florida
EMPOWERED!  A PART OF THE SOLUTION!  These are the results of a day on Capitol Hill with the Elders Climate Action.  Frankly, we did not know what we were getting ourselves into when we signed up to participate in the Action Days.  What we DID know was that we only had to bring our heart's desire for a clean and safe future for our grandchildren and the Next 7 Generations..and that we would be surrounded by other Grandparents who were doing the same.
 The inspirational talks by Jim Hansen and Lynn Twist directed our hearts into action.  Danny Richter, from CCL, focused us.  And the energy of the present Elders and the spirit of the unseen Elders lifted us into action.  What a learning experience!  The weeks of occasional concern about what to say and how to find "common ground" for discussions with Republican labeled-climate deniers dissolved as we took our hearts to Capitol Hill and spoke with fellow human beings.  Five Congressional meetings later, we were emboldened by what we had given voice to - our demand of a clean future and concrete recommendations of how to head in that direction with resolve.
Clearly, there is still work to be done.  Clearly, we, along with many others, are the ones to be doing it!
Margo Frank, Ukiah, California
As much as I would have loved to be in DC for Grandparents Climate Action Day, it didn't make sense to burn a lot of carbon to get there. I decided that I'd participate from afar, rounding up a few other concerned elders in my rural Northern California town, and visiting our local field office for our Congressional Representative. We were welcomed by the local staff person, passing on ECA info and our agenda which she then forwarded to Congressman Huffman's environmental staff person. 
Afterwards, we gathered around a computer where we watched the webcast from DC. In many ways this was the highlight of the day. My friends were impressed by the group assembled in DC- that it wasn't a bunch of professionals, but concerned elders just like them. We loved watching the flash mob, were inspired by Paul's comments and are motivated to inspire others to get involved.
Lila Terry, Boston, Massachusetts
The Earth is changing and it is not all good.
I demonstrated as a teenager; we walked as a group of protestors dressed in black then buried a coffin on which was inscribed the words, "Mother Nature". 
Power lines and tract housing were the issues then, survival of the species and the very mantle of the Earth are at stake now.
We belong to the Earth and not the other way around.
I joined Elders Climate Action today hoping to make a difference so that my grandchildren would have a chance to be part of a healthy, beautiful planet tomorrow.
Lila Terry lives in the Boston area three blocks from her two daughters and twin grand babies. She has maintained a private practice in the natural healing arts for over thirty years.